New cocktails
SEPTEMBER 03 2021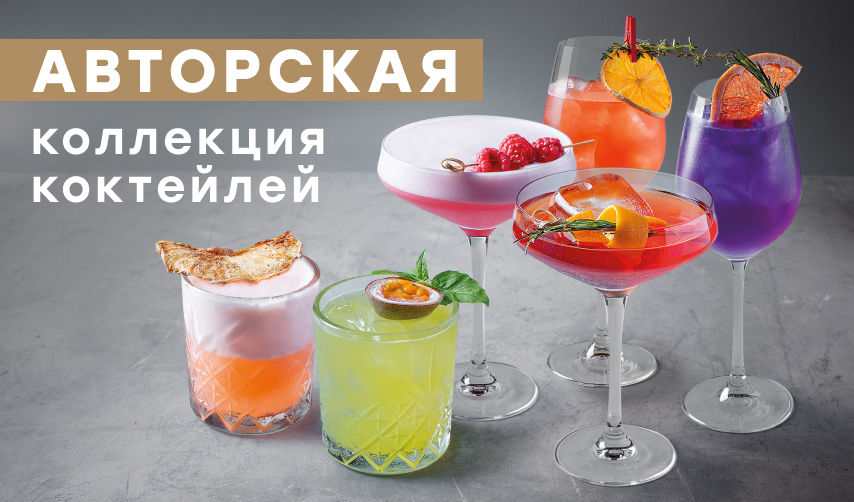 Asker Khashev, a brand bar-manager of the Iconfood restaurant holding, has created a line of signature cocktails. You will be surprised not only by the unusual taste, but also by the original names. Let's plunge into the world Wild West and Westerns.
The journey begins with two cocktails "For a Fistful of Dollars" and "Bad, Good, Ugly" from the "Dollar Story" movie trilogy. In the first - a sweet combination of aperol, vermouth, pineapple juice and protein. The second has fresh flavors of limoncello, prosecco, fiero and red vermouth.
Next, we would like to draw your attention to the "Unforgiven" cocktail based on the film of the same name by Clint Eastwood - this is a subtle mix of martini bianco, white rum, soda and rose sauce.
Remember the Coen brothers' Iron Grip? For Asker Khashev, his taste is associated with a spicy combination of gin, triple sec, basil and passion fruit.
Another significant film in the Western genre - "The World of the Wild West", in the cocktail of the same name, we combine tincture of gin on kalitoria, grapefruit fresh, tonic, rosemary and blueberries.
For dessert we left the Fast and the Dead cocktail - gin, coconut liqueur, raspberries and protein.