Maslenitsa
FEBRARY 28 2022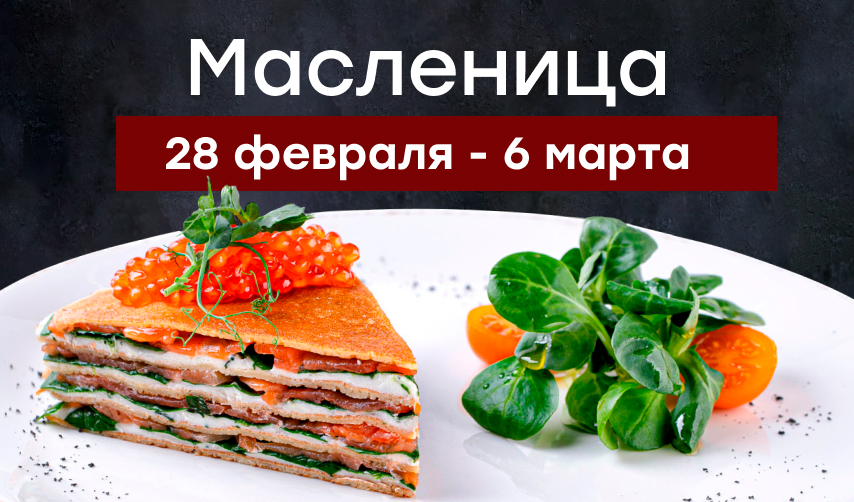 Brand chef Pavel Larionov has prepared a special menu with pancakes and pancakes with unusual toppings. Maslenitsa week will last from February 28 to March 6 inclusive.
Among the unsweetened pancakes: a delicate Pancake cake with salmon, cream cheese, spinach, red caviar, cherry tomatoes, corn salad and orange dressing, which has won the hearts of our guests for more than a year. As well as classic Pancakes with red caviar butter with herbs and corn salad. Ruddy Pancakes with shrimp and mushrooms, parmesan and pike caviar. Fluffy pancakes with cheddar cheese, bacon, poached egg and truffle oil.
For those who prefer sweet pancakes, first of all it is worth paying attention to Pancakes with miso-caramel and apples, served with vanilla ice cream. Delicious Pancakes with caramel mousse and maple syrup, as well as Pancakes with cottage cheese mousse, berries and raspberry sauce.
Pancakes and pancakes can be ordered with home or office delivery on our site.