Summer drinks
JUNE 10 2021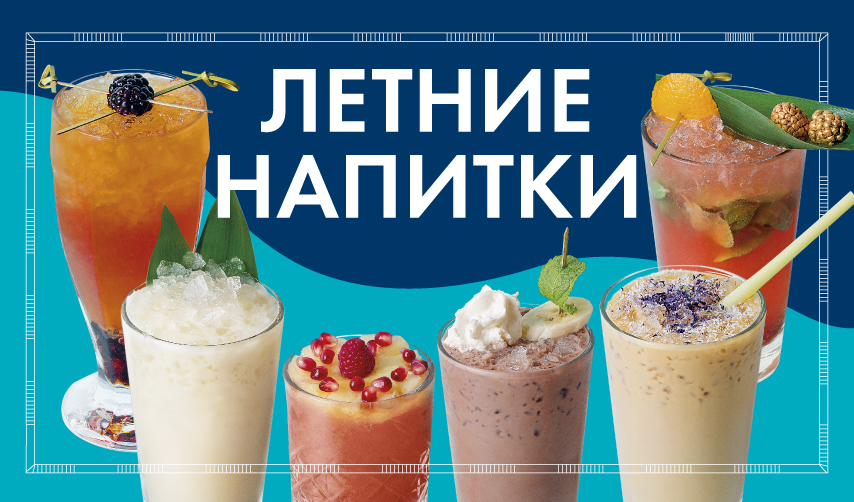 Brand bar-manager Asker Khashev has created a summer collection of drinks based on famous adventure books. We invite you on an exciting journey across endless seas and unknown shores in the company of pirates and robbers ...
Captain "Nemo" - cold coffee with creamy caramel, pomegranate and raspberries. The drink is decorated with a pineapple ring, which symbolizes the porthole of the well-known ship "Nautilus" from the novel "Two Thousand Leagues Under the Sea" by Jules Verne.
"Ms. Zhen" is a Chinese sea robber, an influential female pirate in history. The character of an authoritative woman is reflected in the cold coffee of the same name with Asian "notes": lemongrass and coconut.
Moby Dick cocktail based on coconut milk with dandelion sauce and pineapple juice. The color white symbolizes the White Whale from the beautiful novel by the American writer Herman Melville.
Treasure Island lemonade with raspberry sauce, figs and sage. The decor of the drink, as a reference to one of the main pirate novels by Robert Stevenson: a bamboo leaf - the Hispaniola ship on which the main characters went to look for jewelry, blackberries with gold plating - those very coveted treasures.
During the "golden" age of piracy, the island of "La Tortuga" in the Caribbean is a favorite place for robbers. In honor of him, cocoa based on banana milk with whipped cream is named - "Tortuga".
Iced tea "Black Mark" based on selected Earl Gray tea with rowan jam and blackberries. Black mark is a fictional attribute denoting accusations made by the pirate community. In our drink, it is reflected in the blackberry on the skewers.