BBQ season
MAY 05 2021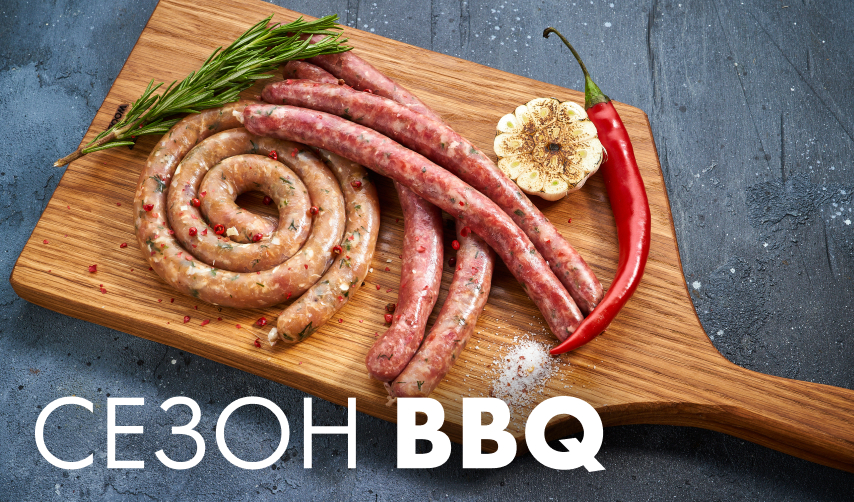 Many of us will spend a long weekend in May in the country or in the countryside with family and friends. For this occasion, we have prepared everything you need for a campfire party!
Three types of kebabs: chicken - marinated in yogurt, with onions, garlic and lemon; pork - marinated with onions, lemon and tomatoes; marbled beef - shoulder-neck cut with salt, pepper, onions and tomatoes.
A large selection of home-made sausages: Black Angus beef, chicken, lamb and assorted.
For those who prefer fish: tender salmon fillet without skin or delicious salmon steaks on the bone.
Delight loved ones with homemade burgers, you can find freshly baked buns, marbled beef and crab meat patties on the menu.
In addition, for breakfast in the fresh air, we have prepared fluffy cottage cheese pancakes from high-quality cottage cheese.