Desserts for Defender of the Fatherland Day
FEBRARY 21 2022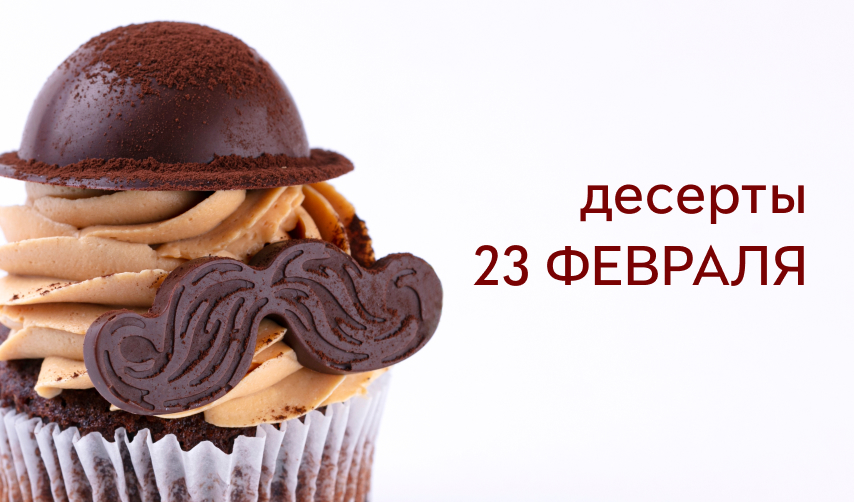 Men, like women, love sweets. That is why, according to tradition, our confectioners have created a collection of desserts by February 23.
First of all, these are themed big cupcakes:
"Victory" with mango-caramel, sprinkled with Golden stars;
"Valor" - raspberry cupcakes with cookies in the shape of a gold star;
"Brave warrior" - honey filling, the top is decorated with crispy macarona in the form of a helmet;
"the Gentleman" with nontrivial taste of whiskey-caramel and decorated with chocolate bowler hat and mustache.
For those who will congratulate the company of men in the office or just gather at a festive table, we recommend buy cakes. A full-size cake "Camouflage" with carrot flavor or "Tankman" - a Snickers cake, decorated with a funny figure of a tankman. Bento cake "February 23", weighing only 500 g - mini version, a great gift for your husband or to my brother.
An interesting and unusual dessert "Cigar" is a combination of chocolate cookies, almond sponge cake, cream, vanilla mousse and chocolate.
As a sign of attention to an acquaintance or friend, we recommend - curly cookies stars and cake pops.
All desserts are available on pre-order with home or office delivery.