Desserts for Valentine's Day
FEBRUARY 11 2022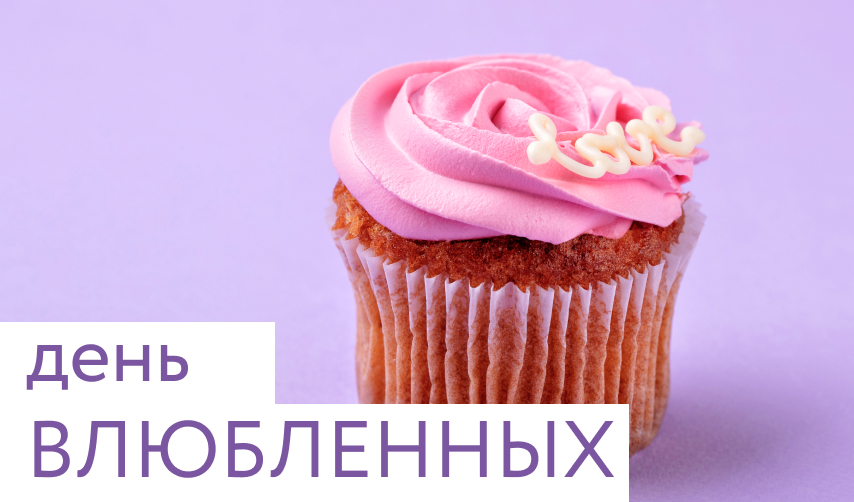 On the eve of Valentine's Day, our confectioners have created a collection of desserts. A sweet gift is a great way to express your feelings not only to the second half, but also to make a pleasant surprise to your loved ones: mom, girlfriend or colleague.
By tradition, we decorate big cupcakes with festive decor, which can be bought separately and in a set at a nice price:
Raspberry big cupcake "Tenderness" with chocolate-covered strawberries;
Big cupcake "Paris" with pink crispy pasta;
Big cupcake "Love" with raspberry-passion fruit filling, decorated with the inscription Love on top;
Big cupcake "Valentine" with mango-caramel flavor, decorated with heart-shaped cookies.
Dessert "Fiery Heart" is a chocolate shortbread, with a delicate red velvet sponge cake and raspberry confit. The top is covered with scarlet ganache and nappage.
We also paid special attention to cakes. We have created themed trending bento cakes: "Chemistry of Love" with Red Velvet filling and "Valentine's day" with strawberry flavor.
And of course there are cakes in the assortment that our guests loved so much and have become really popular: A branded cake in the shape of a heart and "Love is" with delicate hearts made of vanilla mousse, covered with red velour.
For those who plan to give sweet "valentines", cookies in the shape of hearts and soft cake pops covered with pink chocolate and handmade sprinkles are perfect.
All desserts are available for pre-order on the website today.