Desserts on Women's Day
MARCH 04 2022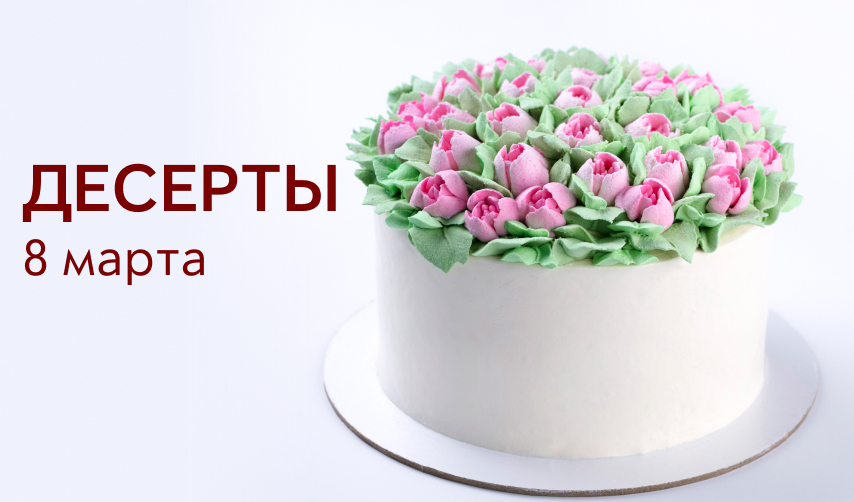 Cupcakes with a scattering of tulips or roses, cakes with peonies or gerberas are a great gift for a girl, a girl or a woman. Our floral desserts will pleasantly surprise and create a festive mood.
There are 6 spring cupcakes in the collection: pastel hydrangea, bright pink tulips, delicate white and pink rose, rich lilac peony, and a trio of tea roses. All cupcakes can be purchased separately or in a set.
The Spring Garden cake is like a bouquet of real tulips with juicy green leaves, stuffed with Red velvet. Delicate as a cloud - cake "Vanilla harmony" - vanilla ice cream filling, decorated with pink gerberas on top. Another bright cake "Recognition": a combination of blue and lilac peonies effectively decorate the top of the cake and cover the side of the cake with a veil. Cake "Charm" - charming cream roses are located on the background of mint cream. It is impossible to ignore the Charm cake covered with pink glaze, decorated with fresh yellow-green roses.
In addition, in the assortment you can find cake pops that are loved by many in pink, blue and white.
Festive desserts can be ordered at site