Desserts on February 14
FEBRUARY 04 2023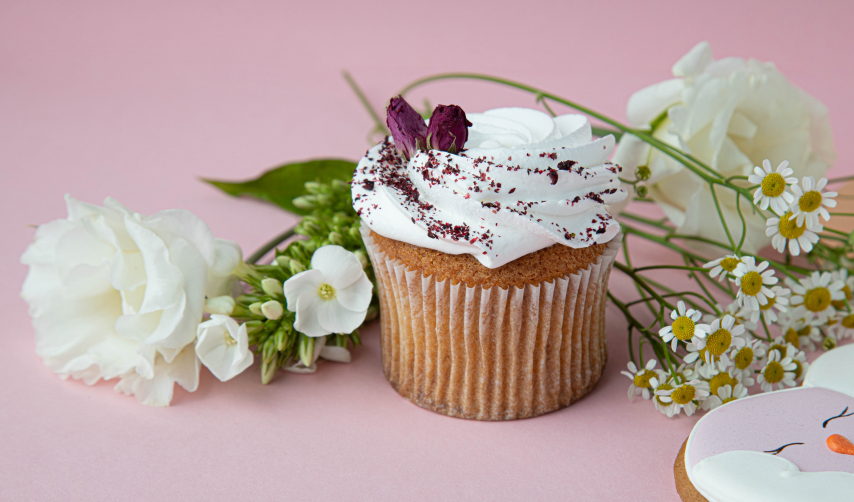 For Valentine's Day, our confectioners have prepared a line of desserts. Sweets are a great way to express feelings to your soulmate. The collection includes cupcakes, cakes, pastries and cake pops with romantic names and cute decor.
Four big cupcakes:
"Recognition" - red velvet with cookies in the shape of a sensual scarlet heart;
"Tenderness" - raspberry with delicate strawberries in chocolate;
"Date" - raspberry passion fruit with red roses;
"Romance" - chocolate with a scattering of hearts.
Small, but no less significant desserts: cake pops in the shape of a heart in pink and lilac colors. And also two types of ginger cookies: "Lovers" - birds clinging to each other; "Valentine" - a love letter.
And of course we didn't forget about the whole cakes:
"Love" - ice cream cake in marble color with velvet red hearts;
"Harmony" - vanilla bento cake with roses and freeze-dried raspberries;
"Chemistry of Love" - a bento cake with the inscription "Love";
"Heart" - berry cheesecake in the shape of a heart with berries.
It is worth paying attention to the dessert "Fiery Heart" - inside, an airy red velvet sponge cake, delicate vanilla mousse and raspberry-strawberry confit. It is impossible to resist such a dessert!
All desserts can be ordered on our website with delivery at a time convenient for you.